For the Hyatt Regency hotel, in the heart of Amsterdam's lush Plantage neighbourhood,

Rive Roshan

envisioned a fantastical future for botanics. Through their work, visitors to the hotel–engrossed business travelers and bustling tourists alike–are whisked away to a dreamy and dynamic botanical world of the future.
Client: Hyatt Regency – Spinoza Hotel
Designers: Ruben de la Rive Box and Golnar Roshan
Year: 2017
Drawing from history and the hotel's location–just steps from the Hortus Botanicus, one of the oldest Botanical Gardens in the world, which possesses plant species from around the world–and projecting that revered, exotic experience of plant life into the future, the studio conceptualised dramatic, theatrical artwork for the hotel.

True to their process as a studio, Rive Roshan dug deep into the project's context–drawing out its essence and visualising the new world that they wanted visitors to experience. From 17th Century Amsterdam, when rare species of plants were gathered by traders and travelers and brought back to the city, as well a distant futuristic time–when new personalities will treasure and experience flora–came the idea of five distinct characters, representative of the hotel.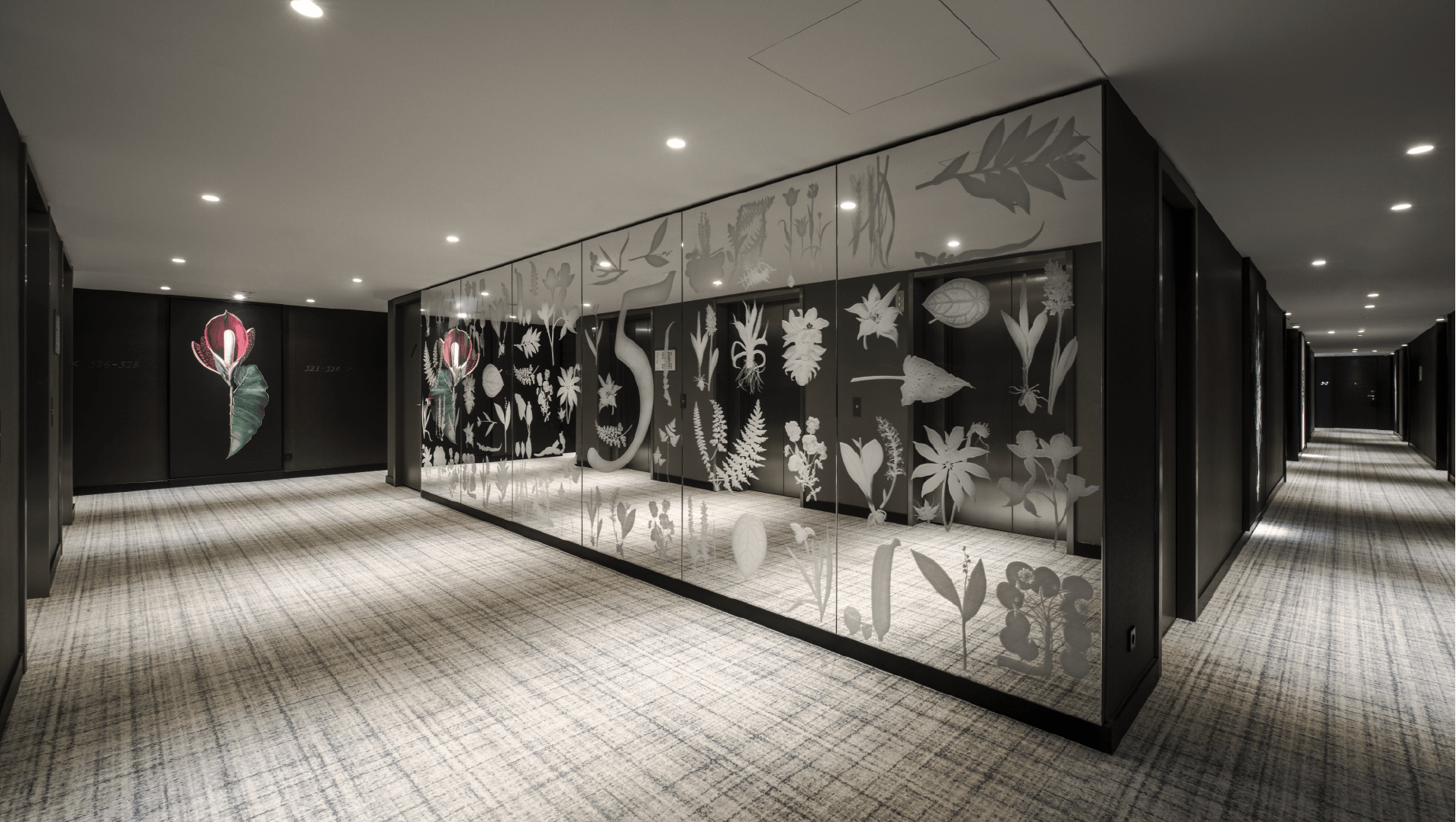 The Scientist, the Traveller, the Collector, the Romanticist, and the Dreamer.
These poetic characters and personalities were imagined by Rive Roshan, and distinct spaces and artwork within the hotel were designed to respond to them. Along hallways in the hotel; inside guest suites, immersed in meeting rooms, and wrapped around the insides of
elevators is vibrant imagery and artwork created by the studio in line with these five characters and themes. Walls, flooring, and mirrors exhibit graphic visuals that are magnified interpretations of traditional botanical illustrations. At the Hortus Botanicus, like other historical botanical gardens, its extensive collection of plant species was documented in botanical drawings and illustrations, which expressed the form, colour, and details of the species, often through vivid watercolor paintings, and almost always with an exaggerated, artistic touch.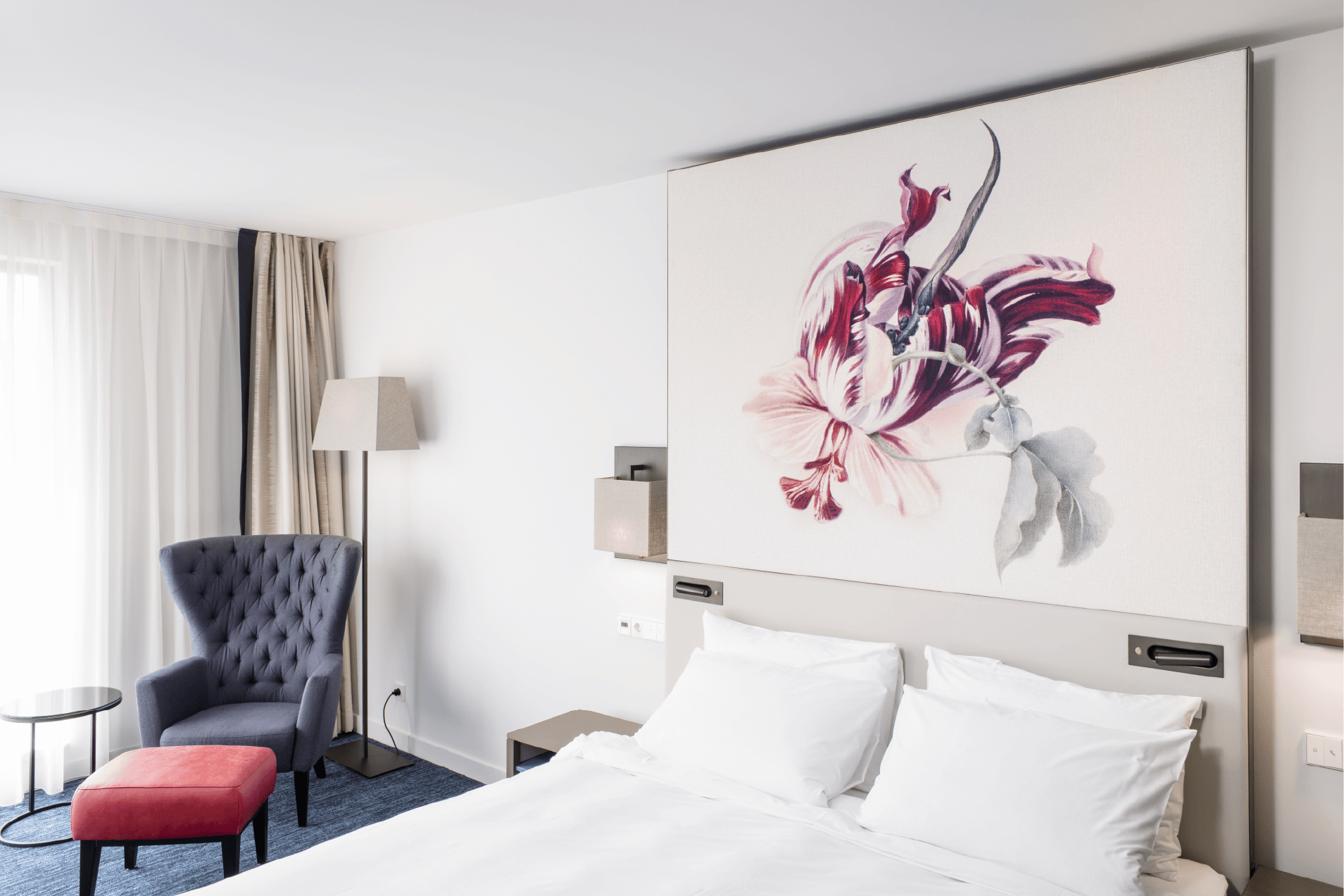 With the underlay of these botanical drawings, and an eye to an exotic, imagined future, the studio experimented with a variety of physical and digital techniques, materials and hues. The result was a series of larger-than-life, dramatic visuals, of plants in full bloom, bringing the spirit of both a historic Botanical garden and a new, fantastical experience of flora deep into the hotel.
Amsterdam, The Netherlands