Colourful, daring, warm and full of rarities.

That typifies the interior of

The Streetfood Club

,

which consists of different 'worlds' that connect in style.

This extravagant interior is designed by Sippien Baarsma in collaboration with Prints van Oranje.
Design: Sippien Baarsma
Print material: Digital wallcovering and flooring
Digital print technology: Unknown

Year: 2018
As colourful as the cocktails, that's how exuberant is the interior of The Streetfood Club.

The cocktail bar and restaurant at the Janskerkhof in Utrecht lives up to its name.

Or as owners Joost and Wes themselves say: "Everything is a contrast, but blends together in a cool way, just like we do!"

Prints van Oranje

delivered the exceptional printed wallpaper and carpet in the bar and lounge area of this stunning concept.

In consultation with designer Sippien Baarsma, Prints van Oranje went looking for a true street food experience.

Thanks to the distinctly printed wallpaper and carpet, guests feel as if they are in the fragrant and colorful streets of Bangkok, Mumbai or Mexico City, where street food cannot be ignored in everyday life.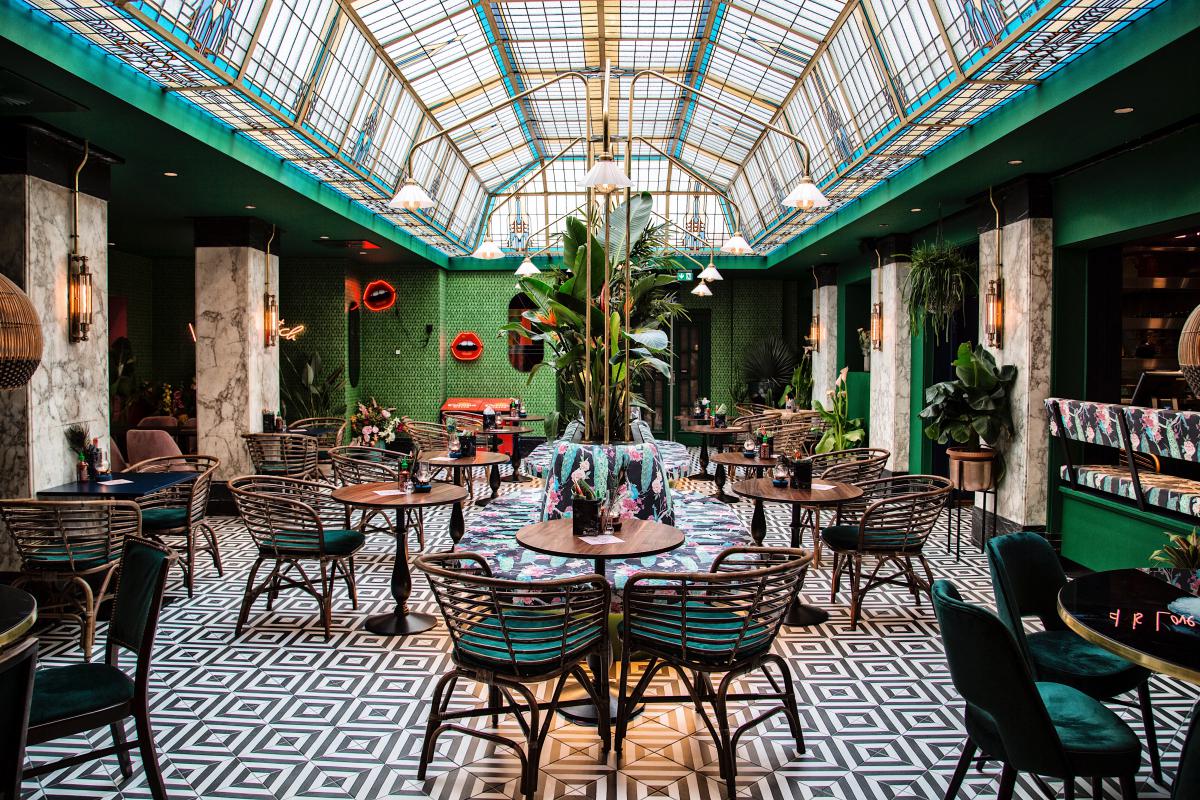 The artistic print of the agave plant on the wallpaper behind the bar reveals which drink is the model for this lounge.

Wherever your senses lead you, a visit to The Streetfood Club is in all respects an authentic experience full of smell, color and taste, but without fragrance, color or flavor.