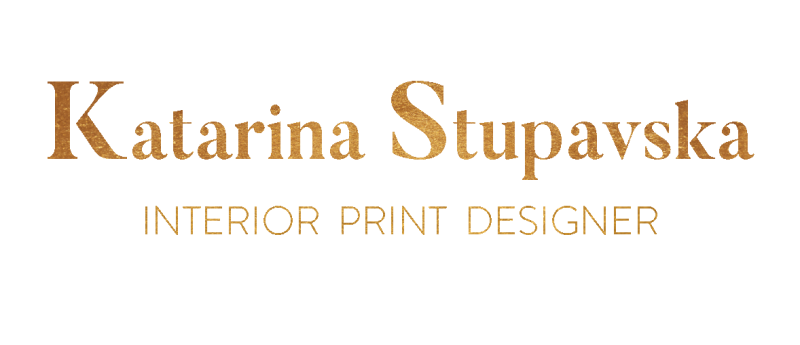 Katarina Stupavska is a Slovak-Dutch wallpaper designer and graphic artist based in Amsterdam, the Netherlands. Katarina graduated from Royal College of Art in London, United Kingdom in 2019, where she specialized herself in traditional printmaking, digital- and 3D printing.
Katarina has been an interior print designer and concept developer since 2013, when she established her own brand and started to design luxurious custom-made digital interior prints.
Now, her artworks decorate many public and private spaces such as hotels, restaurants, apartments, offices and hospital in the Netherlands. Besides that, she is also collaborating with the wall-covering production company BN international in Huizen, Letterfreak in Rotterdam and a luxury lingerie designer Tisja Damen atelier in Amsterdam.
Katarina is fascinated by printed wallpapers because they can tell a story about particular place and create an experience. Her work is a fusion of art, fashion, graphic design and interior design, where the history meets art, trends and her personal vision.
The starting point of designing a print depends on the placement. Therefore the base of inspiration can be the history of place, lighting, colors, surroundings or a whole new concept.
Katarina's graphic skills are very broad such as; drawing, painting, intaglio, screen-printing, lithography, digital Adobe software's but also 3D software's. She is very much aware of sustainability in interior sector because custom-made prints produce almost no waist. For all those reasons, this is what makes her prints so unique.
Name
Katarina Stupavska
Country
The Netherlands
Company type
Interior print designer
Social
Amsterdam, The Netherlands